Press Release
Intercontinental Announces the Acquisition of Connexion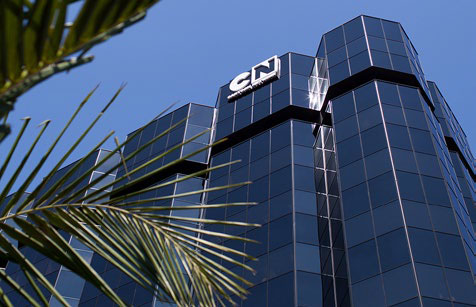 Burbank, CA – February 12, 2018 – Boston based Intercontinental Real Estate Corporation ("Intercontinental"), a national real estate investment, development and management firm, announced the acquisition of Connexion (the "Property") on behalf of its managed fund "U.S. Real Estate Investment Fund, LLC". The acquisition, led by Jessica Levin, Senior Director, Acquisitions from Intercontinental marks the fourth office investment and sixth overall investment for Intercontinental in the Los Angeles area.
Connexion is comprised of three office buildings, ranging from 6-10 floors and totaling 337,904 square feet. Constructed separately in 1978 through 1984, the Property is best described as a "creative urban office campus" with amenities such as collaborative, wifi-enabled outdoor space, daily food trucks, a tenant lounge, and an "electronic café". The strong tenant mix is highlighted by media/entertainment, legal, healthcare, government and non-profit firms.
Connexion is ideally located at the intersection of North Glenoaks Boulevard and East Magnolia Boulevard in downtown Burbank within walking distance to numerous retail, dining and entertainment amenities as well as public transportation.
Jessica Levin commented, "We are excited to add another asset to our Los Angeles office portfolio with the acquisition of this centrally located, urban downtown Burbank office tower. With a foundation of long term credit tenancies, the property currently benefits from excellent proximity to a wide variety of amenities and a creative labor pool."