Press Release
Intercontinental Real Estate Corporation Acquires 1280 Massachusetts Ave.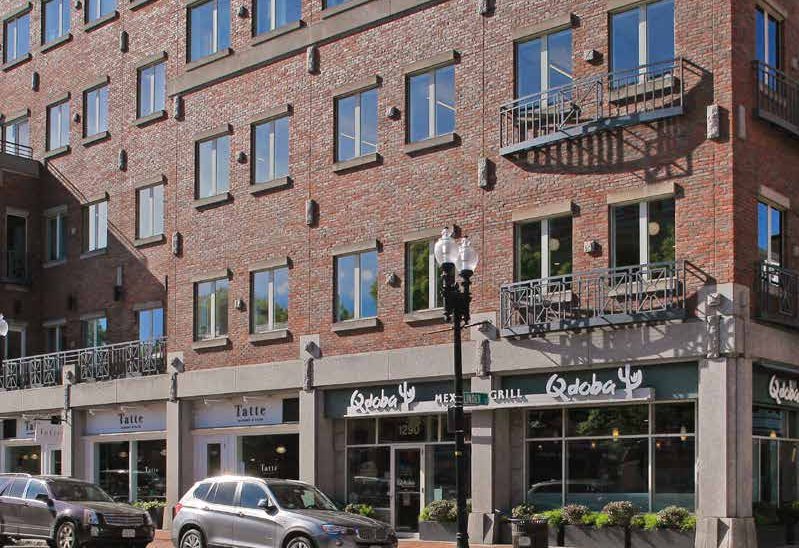 BOSTON – Boston Residential Group yesterday sold 1280 Massachusetts Ave., a fully leased five-story, 43,120-square-foot office and retail building in Harvard Square, to Intercontinental Real Estate Corporation of Boston.
Boston Residential Group and its affiliates developed the mixed-use building in 1985 and have managed it since that time. Current office tenants include Harvard University, Equity Resources Investments, and Mark of the Unicorn, a music software company. Retail tenants are Tatte Bakery and Café, Qdoba Mexican Eats, and SEE Inc.
Peter Palandjian, Chairman & CEO of Intercontinental, commented, "Intercontinental is thrilled to have another portfolio asset in Harvard Square. Cambridge Massachusetts is a city we've invested in for decades. It is arguably the center of the universe for Life Sciences and the home obviously of Harvard and MIT universities. Now more than ever, it has become an incredibly vibrant and energetic market. We were pleased to work with the seller, Boston Residential Group, who were wonderful to work with and who have conveyed to us this highest quality real estate asset."
Curtis R. Kemeny, Chief Executive Officer, President and Principal of Boston Residential Group said, "Boston Residential Group is proud to have been the steward of a Harvard Square asset that has significantly grown in value with great tenants, and we are happy to place it in the hands of a premier local owner and operator of Class A real estate assets. This is great news for the tenants of 1280 Mass Ave. and for Cambridge and Harvard Square, which is increasingly a premier location for businesses and stores."
The brick and steel building was designed by Symmes Maini & Mckee Associates (now SMMA) of Cambridge and measures 50 feet in height with a brick and stone façade. It has 9,000-square-foot floor plates, 33,828 square feet of office space, and 8,540 square feet of retail area. Located directly at the edge of Harvard Yard at Harvard University, it has 32 parking spaces below grade.
Cambridge office vacancy is low, under 4 percent, and rents have increased significantly in the current market. The 1280 Mass Ave. property is near the MBTA's Red Line Harvard Square Station, which along with nearby Central Square accommodates nearly 40,000 commuters daily.