Press Release
Intercontinental Acquires 4 Blackfan Circle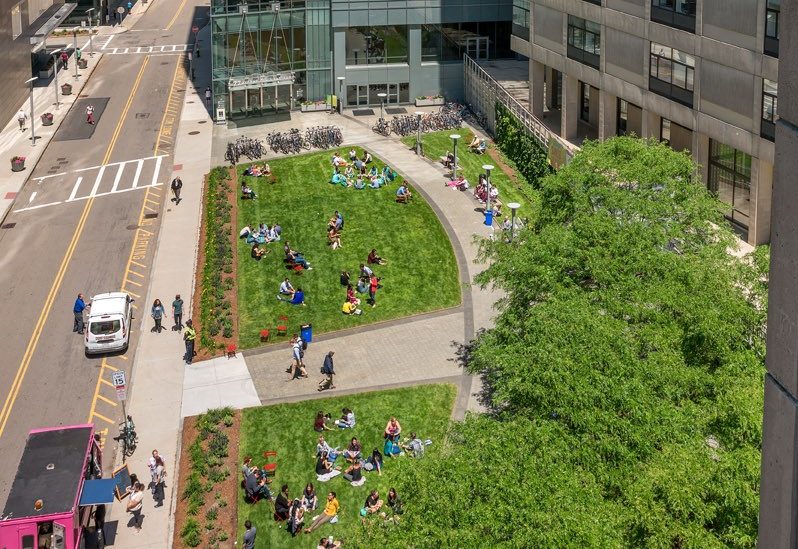 Boston, June 13, 2018 – Boston based Intercontinental Real Estate Corporation ("Intercontinental") – a national real estate investment, development, and management firm has acquired 4 Blackfan Circle, located in the heart of the Longwood Medical Area in Boston, Massachusetts.
Strategically located in Boston's world-class collection of medical, academic, and research institutions. The Property is a mission-critical facility that contains 270,281 square feet of outstanding science research space. Through the acquisition, the three tenants will remain in the Property Harvard Medical School, Dana-Farber Cancer Institute, and Brigham and Women's Hospital.
4 Blackfan Circle is well positioned to attract and maintain premier tenants looking to be at the center of the Longwood Medical Area alongside notable institutions such as Brigham and Women's Hospital, Beth Israel Deaconess Medical Center, Dana-Farber, Boston Children's Hospital and other healthcare and research facilities that attract billions of dollars in National Institutes of Health funding annually.
Peter Palandjian, Chairman and CEO of Intercontinental, commented, "We are excited to have found such a terrific opportunity in 4 Blackfan Circle. Allowing Intercontinental and our investors the opportunity to ingrain ourselves within the Longwood Medical Area. The investment reflects on our strategy to target "core" investments in the extremely reputable market. To have groundbreaking research happening within and around our asset is an honor."