Press Release
Intercontinental Sells Bristol 61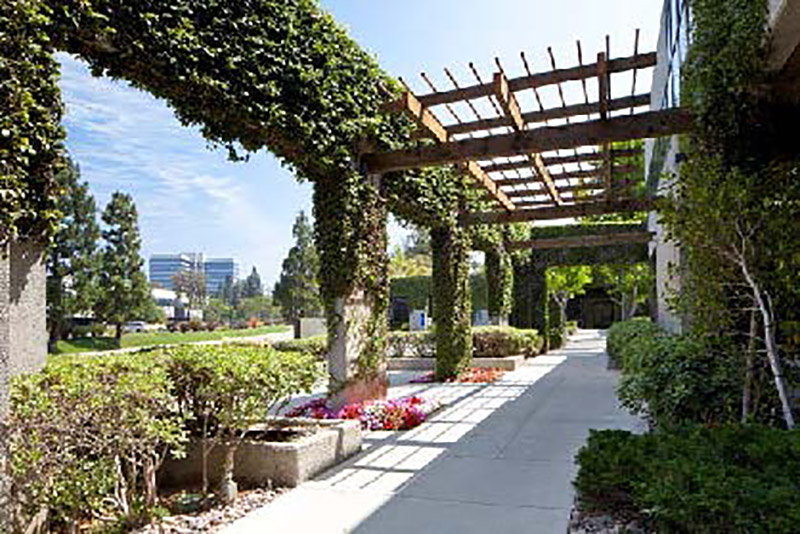 Intercontinental Real Estate Corporation and The Swig Company Sell Culver City Creative Campus
The partnership's sale of the four- building Bristol 61 campus is the culmination of a four year effort to reimagine and transform a 1980's business park into a modern workplace for innovators.
Culver City, CA (February 7, 2019) – Intercontinental Real Estate Corporation, a Boston-based real estate fund manager, and The Swig Company, a San Francisco-based real estate investment firm have sold the four building creative campus known as Bristol 61, located at 6100-6160 Bristol Parkway in Culver City.  The two companies are also partners in the ownership of 6300 Wilshire in LA's Miracle Mile.
Bristol 61 (formerly known as Fox Hills Business Park) is a four building, 75,941 square foot, low-rise creative office campus located in the Corporate Pointe submarket of Culver City, just off the 405 Freeway near its intersection with The Marina Freeway (Highway 90). The submarket is immediately across the 405 from Playa Vista, a popular submarket for creative tenants and home to the Los Angeles offices of YouTube, Electronic Arts and Facebook. The property is situated on four separate legal parcels totaling 4.88 acres with surface parking for 265 cars.  The property's location is equally proximate to the major Westside markets of Santa Monica, Playa Vista, Century City, and Beverly Hills. Bristol 61 is only 2.9 miles from LAX and immediately accessible to the 405 and 10 Freeways. This accessibility is an important consideration for growing creative and life-science companies looking to attract and retain talent seeking an easier commute.
"We saw the potential of this property to offer a lower cost alternative to smaller companies wanting the same creative campus atmosphere being offered in Playa Vista," said Tomas Schoenberg, Executive Vice President of Investments for The Swig Company. "We believed, and ultimately proved, that a well-conceived creative makeover of Bristol 61 with its convenient location, ease of access to major freeways, ample parking and open, voluminous creative interiors would appeal to creative and life-science companies doing business with the large tech, content and life science companies in Playa Vista and the greater Westside," he added.
"This acquisition represents yet another successful value-add execution and a great asset turnaround story for our fund investors," said Jessica Levin, Senior Director, Acquisitions. "We made a timely purchase of this asset and had the right strategy properly executed to capitalize on a great rent updraft in the market," she added.
Terms of the transaction were not disclosed. Kevin Shannon, Rob Hannon and Laura Stumm of NKF Capital Markets brokered the sale and Andrea Salvi, Esq. of the law firm Bradley & Associates, P.C. represented the sellers in the transaction.