Press Release
Intercontinental Real Estate Corporation Acquires 5th + Colorado in Austin, TX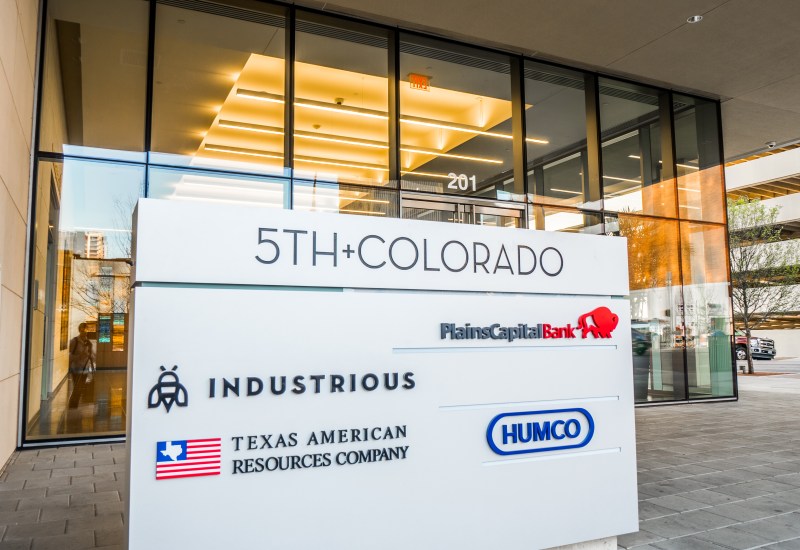 August 31, 2017 – Boston, MA – Boston Based Intercontinental Real Estate Corporation ("Intercontinental") – a national real estate investment, development, and management firm has acquired 5th + Colorado ("Property"), a newly constructed Class AA office tower located in downtown Austin, Texas.
Strategically located at the corner of 5th and Colorado Street, this core asset was completed in 2016 with modern construction and outstanding quality. The Property is comprised of nine floors of office space above eight levels of structured parking; all of which stand above a ground floor lobby containing 5,822 SF of retail space. The tenant profile includes firms from the finance, technology, energy and co-working industries with strong credit.
5th + Colorado is located in the southwest quadrant of downtown Austin where much of the new Austin construction activity is taking place. The Property is ideally situated proximate to the CBD's Warehouse District and boasts some of the city's best restaurants, award-winning hotels, and a wide range of live entertainment options.
Peter Palandjian, Chairman & CEO of Intercontinental commented, "The acquisition of the 5th + Colorado office tower provides Intercontinental and our investors with yet another great opportunity in the Austin, Texas market. This investment aligns perfectly with our strategy to target "core" investments in a highly dynamic market.