Press Release
Intercontinental Acquires Station 650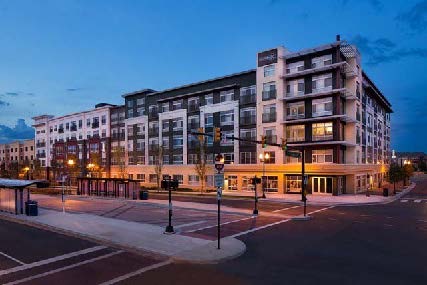 Alexandria, VA, January 24, 2018 – Boston based Intercontinental Real Estate Corporation ("Intercontinental") – a national real estate investment, development, and management firm has announced the acquisition of Station 650 ("Property") on behalf of U.S. Real Estate Investment Fund, LLC.
Built in 2015, Station 650 is a best-in-class core apartment asset in the Potomac Yard submarket of Alexandra, Virginia. The Property features 183 Class A units and 2,352 SF of street-level retail with notable tenants. Property amenities include a resident lounge, clubroom and theater, fitness center, bike shop and storage, private pet spa, grilling areas and outdoor lounges, electric car charging stations and on-site storage.
Station 650 provides a convenient commuter location, proximate to the region's major employment centers: Alexandra, Arlington, Pentagon/Crystal City, and Washington, DC. With an excellent Walk Score of 75 ("Very Walkable"), the Property offers residents immediate access to amenities and conveniences right outside their front door, including Potomac Yard, home to an exciting mix of restaurants and shops.
Peter Palandjian, Chairman and CEO commented, "Station 650 represents an excellent stable Core asset (quality construction, transit friendly location, great occupancy rates) for our flagship investment vehicle, Intercontinental's U.S REIF Fund. We are very pleased with this transaction and look forward to more prudent acquisitions on behalf of our investors."