Press Release
Purchase of Lakeland Distribution Center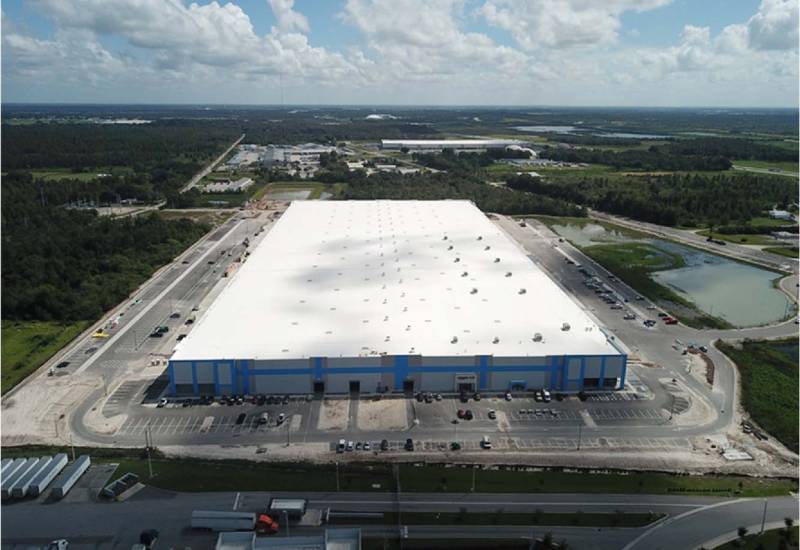 Fully Leased Distribution Center Totals 710,962 Square Feet
Intercontinental announced the purchase of a 710,962-square-foot distribution center located in Lakeland, Florida.
Led by Steve Centrella, Intercontinental Real Estate Corporation acquired the property on behalf of one of its managed funds. Mike Davis, Rick Brugge, Stewart Calhoun, Rick Colon, Casey Masters, Dominic Montazemi and Zachary Eicholtz of Cushman & Wakefield represented the seller, Ackerman & Co., in the transaction.
"The attractive long-term cash yield and growing central Florida I-4 corridor location is what drew Intercontinental to this quality investment opportunity," Centrella said.
Located at 8100 State-Road 33, the property is centrally located between Tampa and Orlando, offering easy access to two major Florida markets in just 45 minutes and is conveniently located along the Interstate 4 corridor, one of the fastest growing warehouse and distribution hubs in the state of Florida.
"When we made the decision to develop Dragstrip Logistics Center, we thought this location in the heart of the I-4 distribution corridor in Central Florida would be ideal for big-box logistics operations," said Evan Ziegler, Senior Vice President, Investments, for Ackerman & Co. "With the sale of this Class A distribution center following a long-term lease for the entire facility, we will continue to seek strategic locations for new developments in Central Florida and other crucial distribution hubs in the state."
The building features a cross-dock design with 146 dock-high doors, 40' clear height, 185' truck court depths plus 60' concrete aprons, 183 trailer drops, 858 van stalls, and ESFR fire protection.
"The Dragstrip Logistics property represents the best of what central Florida has to offer, a state-of-the-art distribution facility in a location suited for state-wide logistics in one of the fastest growing states in the country," Brugge said.
"This exceptional state-of-the-art asset attracted massive institutional investor interest from a domestic and international pool," Davis added.
About Intercontinental Real Estate Corporation
Intercontinental Real Estate Corporation is an SEC Registered Investment Adviser with decades long experience in real estate investment, finance, development, construction management and asset management. Since 1959, Intercontinental and its affiliates have managed, developed, or owned collectively over $14 billion in real estate property. Today, Intercontinental manages a real estate portfolio of approximately $10 billion for its clients. The Intercontinental portfolio is diversified both by robust property mix and by geography. Fund strategies actively seek opportunities to invest in both Core and Core-Plus properties, as well as in Value-Add operating properties and development projects.