Press Release
Intercontinental Acquires Warehouse/Distribution Facility in Las Vegas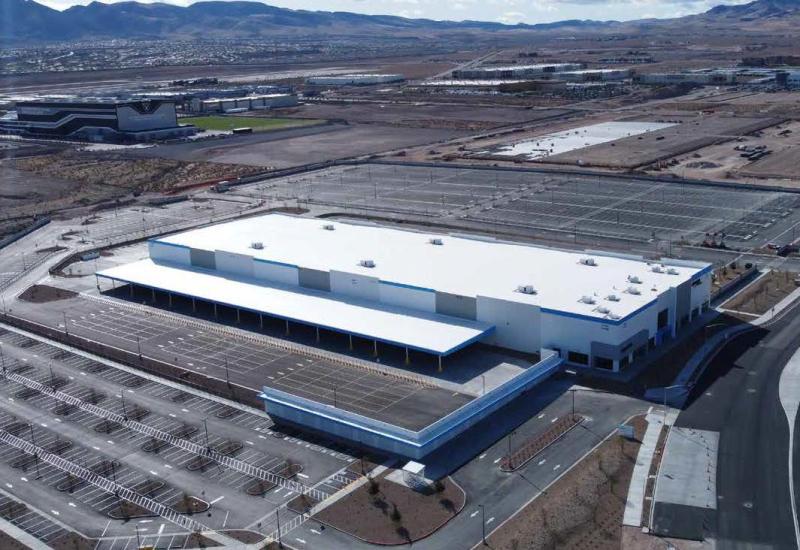 Intercontinental Real Estate Corporation Acquires 147,000-Square-Foot Warehouse/Distribution Facility in Las Vegas
Boston-based real estate investment firm continues to build its portfolio of last-mile-delivery facilities in major U.S. markets
Los Angeles and Boston (October 14, 2021) – Real estate investment management firm Intercontinental Real Estate Corporation has acquired a fully-leased 147,000-square-foot Class A warehouse and distribution facility in the Las Vegas submarket of Henderson, NV.
Built by the seller, an Irvine, CA-based real estate development company, the newly constructed concrete-tilt up building at 11500 Bermuda Road has immediate access to I-15, I-215 & US-95, the primary north/south and east/west arterials in Las Vegas.  Situated on a 38-acre site, the building features 36-foot clear heights, 14 dock-high and 12 drive-in doors.   The property is 100 percent leased to a multi-national e-commerce retailer as a last-mile delivery facility.
In the past six months, Intercontinental has added last mile delivery facilities in California, Colorado, Florida, Maryland and now Nevada to its growing portfolio of 31 million square feet of commercial and industrial space.
For the first half of 2021, consumers spent $408 billion through digital sales representing approximately 20 percent of the $2.15 trillion in retail sales for the first half of 2021, according to figures from the U.S. Department of Commerce.   E-commerce spending is expecting to grow especially as consumers get more comfortable with ordering on-line and same day delivery becomes more commonplace, according to Intercontinental Senior Director, Acquisitions Jessica Levin who led the firm's acquisition team out of its Los Angeles office.
"Same day and overnight delivery are now expected by today's consumer, and the last mile delivery facility is the critical component in the new supply chain model," said Levin.  "The property is centrally located to reach the 2.3 million people that currently live within a 30-mile radius, perfect for last-mile delivery.  The large 38-acre site provides us the ability to expand the existing footprint or develop new stand-alone buildings as population in Las Vegas grows."
About Intercontinental Real Estate Corporation
Intercontinental Real Estate Corporation (https://intercontinental.net/) is an SEC Registered Investment Adviser with decades long experience in real estate investment, finance, development, construction management and asset management. Since 1959, Intercontinental and its affiliates have managed, developed, or owned collectively over $14 billion in real estate property. Today, Intercontinental manages a real estate portfolio of approximately $11 billion for its clients. The Intercontinental portfolio is diversified both by robust property mix and by